Campus Location:
3728 East Berry Street
Fort Worth, Texas
Mailing Address:
P. O. Box 51240
Fort Worth, Texas 76105-8240
Phone:
817-534-1365/534-2377
Worship & Study Schedule:
Sundays:
8 am-8:50 am Prayer Focus
9 am-9:50 am School of Discipleship
10 am Empowerment Worship Service
6:30 pm SundayNightLIVE!
Wednesday Nite Unplugged:
6-6:45 pm Family Meal
6:50 pm The REMIX
7 pm Pastor's Created-to-Win
Mentorship Class
Biographical Sketch of
Dr. Michael Bell
Dr. Michael "M.A." Bell has served as Senior Pastor of the Greater St. Stephen First Church-Baptist, Fort Worth, Texas, since July 31, 1985.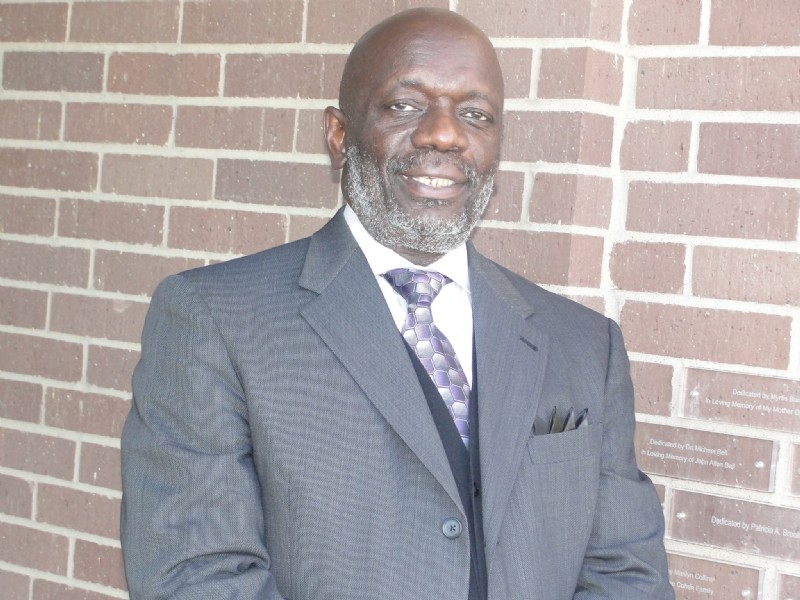 Pastor Bell is a graduate of Kirkpatrick High School, Fort Worth. He has earned degrees from the following colleges and universities: Bachelor of Science, Wiley College, Marshall, Texas; Master of Divinity, Howard University Divinity School, Washington, D.C.; Master of Arts University of Texas at Tyler, Tyler, Texas; and a Doctor of Ministry, Interdenominational Theological Center & Morehouse School of Religion, Atlanta, Georgia.
Pastor Bell has served locally, statewide, and nationally in a number of capacities. Among them: International Dean for Pastor Preparation and Leadership Development for the Family Life International Fellowship (famlif.org), 2012-Present; Tarrant Baptist Association African American Pastor's Fellowship, Tarrant County, Texas 1994-2013; C hair, Tarrant County Local Organizing Committee, Education Sub-Group, 1995-Present; Chairman of the Tarrant County Board of the American Cancer Society (ACS), 2002-2003; President, Baptist General Convention of Texas 2005-2006 (The only African American to lead the 5,700 churches of the BGCT in its 130-plus years of history); President, African American Fellowship of Churches 2009-2011; Chairman, Texas Baptist Committed ( txbc.org), 2009-2012; Chairperson, Black Church Studies Advisory Board, Brite Divinity School, Texas Christian University, 2008-2012.
A life-long educator, Dr. Bell has taught in the public school systems of Longview and Fort Worth. He was Chairman of the Social Studies Department at Longview High School. He is a former assistant professor of Religion at Jarvis Christian College, Hawkins, Texas. Since 2005, he has led a weekly Theological Reflection Group at Brite Divinity School, Texas Christian University, Fort Worth.
In 2002, Dr. Bell was inducted into the Mainstream Baptist Network Hall of Fame, headquartered in Nashville, Tennessee. He is the only African American to be accorded this honor. In March of 2003, Dr . Bell was the recipient of the Invisible Giant Award, presented by the National Civil Rights Institute and Museum, located in Selma, Alabama. In the summer of 2009, he was recognized by N'Cobra (the National Coalition Of Blacks for Reparations in America.) Hs awards and recognitions are too numerous to list.
Dr. Bell is engaged to speak in revivals, conferences, and workshops across the country. He has conducted racial sensitivity/diversity training for the Coordinating Council of the Cooperative Baptist Fellowship, and the police department of Mansfield, Texas, among others. He has been the commencement speaker for several colleges and universities, including the Baptist University of the Americas (2005) and the University of Texas at Tyler (2006). He has been the featured speaker at college religious emphasis week programs, most recently at Wiley College (2007), Hardin-Simmons University, Abilene, Texas (2007), and Berea College, Berea, Kentucky (2008). He has been interviewed for national magazines and newspapers, including Ethics Daily [ see http://www.ethicsdaily.com/news.php?viewStory=14895 and http://www.ethicsdaily.com/news.php?viewStory=13418 ]. He has appeared on World News Tonight and other television and radio programs. His radio broadcasts are heard Sundays on KHVN 970 AM (Dallas-Fort Worth) and KJTX 104.5 FM (Tyler-Longview-Shreveport).
Dr. Bell is heard over the airwaves every Sunday in the Dallas-Fort Worth Metroplex over KHVN 970 AM (6-6:30 am) and in the Ark-La-Tex region over KJTX 104.5 FM (7-7:30 am). The broadcast can also be heard via the internet at www.khvnam.com . His poltical commentary, "I'm Just Saying…," is heard Saturdays at 10 am on K104.9 FM in the Waco/Central Texas Area. Snippets of our Pastor's sermons can be seen @ www.youtube.com/timefortheword.